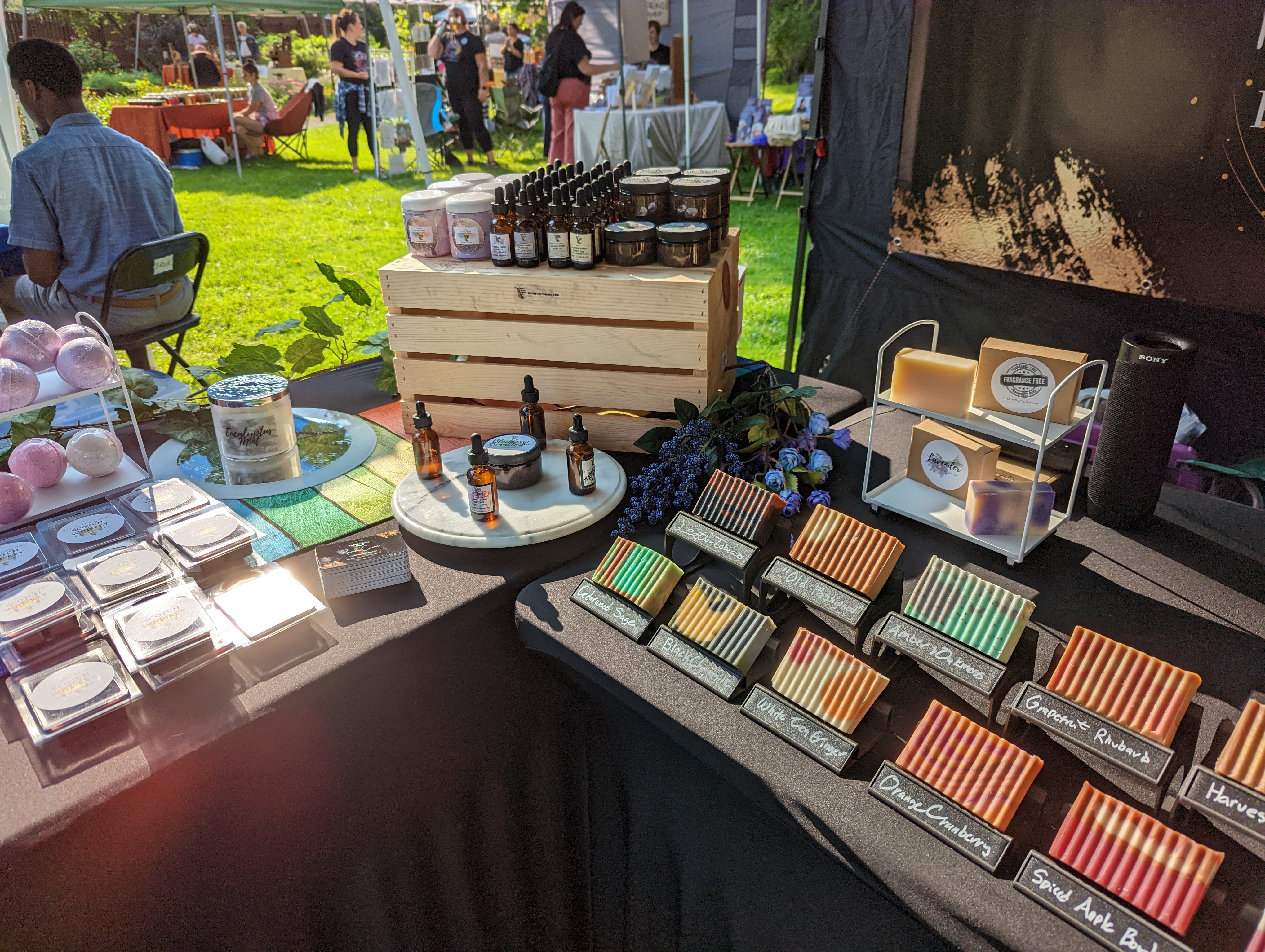 Delivering a spa quality luxury experience since 2020
Rainbow Cammo Artisan:
Malcolm Keim #SoapDaddy
With a background in chemistry and biological sciences, Rainbow Cammo was born from intersecting interests in science and art.  From humble beginnings during the COVID-19 Pandemic, Rainbow Cammo has always aimed to provide luxury handcrafted products with environmental sustainability in mind.  From our process to packaging, Rainbow Cammo aims to reduce/eliminate plastics and our carbon footprint as much as possible.
Cold process soap making is a time-tested technique that can be dated back as far back as ancient Babylon where soap material was discovered in clay cylinders dating as early as 2800 BC.  In ancient times potash was used for it's potassium hydroxide, whereas today artisan soap makers use sodium hydroxide aka lye.  We masterfully blend the lye & water with oils, color, and fragrance to make soap in a reaction called saponification.  This reaction occurs over the course of a few days after the raw batter is poured.  Once the poured loaf has fully become soap, we unmold it and cut the loaf into individual bars and place them onto racks where we allow the excess water to evaporate off naturally over the course of 4-6 weeks instead of applying heat to evaporate it.  Since this is done without applying external heat, we call it cold process.
Cold process bars last longer and provide a rich luxurious lather, making them naturally moisturizing while elimninating the need for additives unlike with storebrand bars that use synthetic detergents.
Rainbow Cammo operates sustainably out of Pittsford NY and is  a 100% LGBT and veteran owned business.  Shopping small local businesses supports your local economy and we source raw materials locally whenever possible.