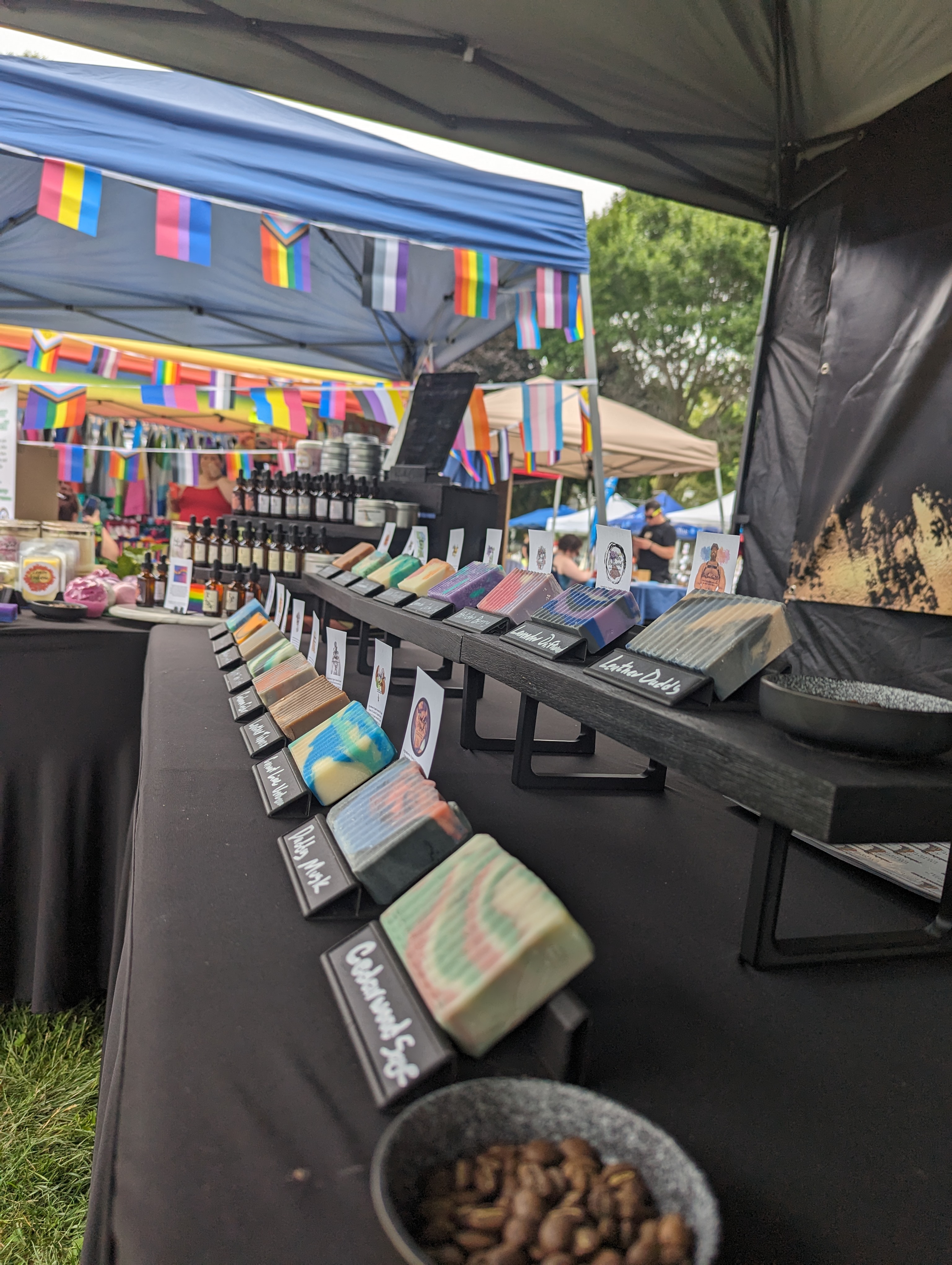 Delivering a spa quality luxury experience since 2020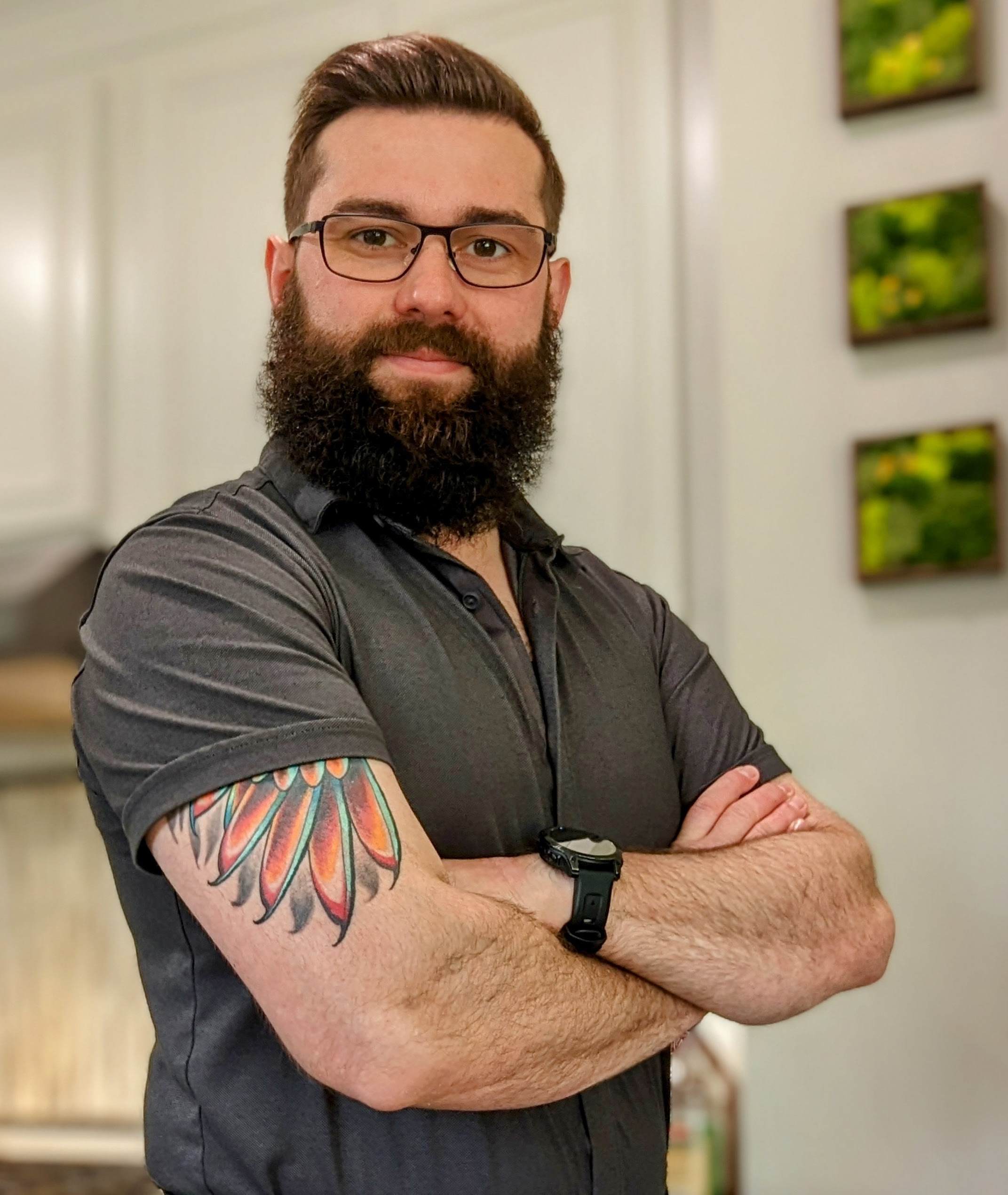 Rainbow Cammo Artisan:
Malcolm Keim
#SoapDaddy
Bridging the worlds of science and art, Rainbow Cammo was founded by a passionate chemist with a background in biological sciences. Our journey began during the unprecedented COVID-19 pandemic, a time when everyone it seems learned new skills like making sourdough.  But in our case, it was soaps and candles. 
At Rainbow Cammo, we hold ourselves to the highest standards when it comes to reducing our carbon footprint and minimizing plastic waste. Our dedication to eco-conscious practices is evident not only in our soap-making process but also in our packaging choices.
Join us in celebrating the harmony of art and science as we continue to create exquisite, environmentally responsible products that elevate your daily self-care rituals.
Cold process soap making is a time-tested technique that can be dated back as far back as ancient Babylon where soap material was discovered in clay cylinders dating as early as 2800 BC.  In ancient times potash was used for it's potassium hydroxide, whereas today artisan soap makers use sodium hydroxide (aka lye.)
At our artisan soap studio, we take pride in crafting luxurious, all-natural cold process soaps to pamper your skin and delight your senses. Our time-honored technique involves a meticulous blend of plant-based oils, lye, and natural additives, resulting in a nourishing and eco-friendly bathing experience.  Our cold process soap journey begins with the careful selection of high-quality, sustainable ingredients. We measure and combine premium plant-based oils, such as olive, coconut, and palm, with the perfect amount of lye solution. As the oils and lye solution mix, they create a chemical reaction known as saponification, which transforms the raw ingredients into a rich, creamy soap batter.
To ensure our soaps are uniquely captivating, we enhance each batch with vibrant colors, captivating scents, and indulgent additives like exfoliating botanicals, butters, or moisturizing clays. The soap batter is then poured into custom molds and left to cure for 4-6 weeks, allowing the soap to achieve optimal hardness and longevity.
Our commitment to the cold process method ensures that each soap bar retains its natural glycerin content, which provides a gentle, moisturizing cleanse for all skin types.   Because of this and our commitment to the cold process, our spa bars last longer and provide a rich luxurious lather, making them naturally moisturizing while elimninating the need for additives unlike with storebrand bars that use synthetic detergents.
Rainbow Cammo operates sustainably out of Pittsford NY and is  a 100% LGBT and veteran owned business.  Shopping small local businesses supports your local economy and we source raw materials locally whenever possible.